You are here
PRODUCTION TALK SHOW ABOUT PDM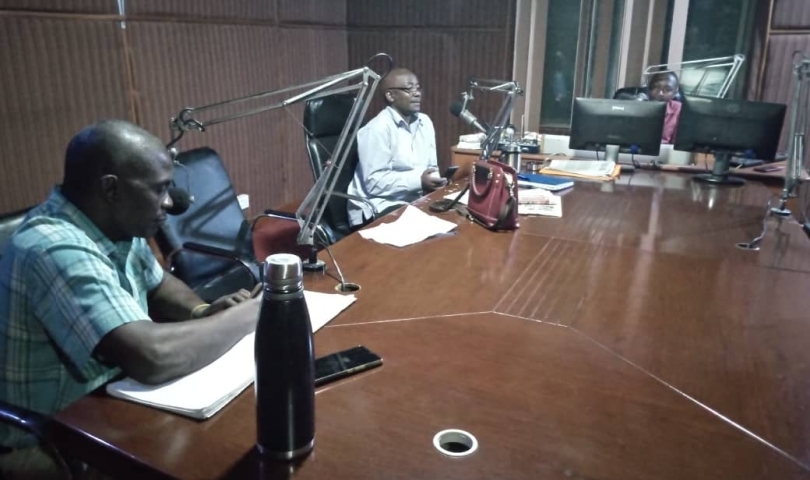 The Resident District Commissioner Hajj Dumba Moses together with the District Production Officer Dr Mugabi David held a radio talk show at Sauti FM.
The purpose of the Talk show was to give highlights on the progress of the Parish Development Model.
Dr. Mugabi said that   a total of 2674 Households have benefited from PDM and 
25million on each of the 71 parish PDM SACCO accounts, making a total of 1,775,000,000/=
By end of this month, as by the MoFPED budget speech, each parish is to receive additional 50m, making a total of 3,550,000,000/= .
So, if all the expected balance comes, each parish shall have received additional 75m to it's households ready to be given out.
The entire District will have received additional 5,325,000,000/= to be given to the HHs around June and July 2023.
He urged Beneficiaries to make good use of the funds received.
The RDC warned against misuse and diversion of PDM funds.
He emphasised about the multiple agencies monitoring the PDM project and requested Beneficiaries not to be tempted to divert the funds.
He thanked the President and advised people to take advantage of the grace period and invest in productive Ventures.
Updates

Opportunities

Partners