You are here
GOVERNMENT TO BUY LAND FOR THE FLOOD DISPLACED PEOPLE- RT HON PRIME MINISTER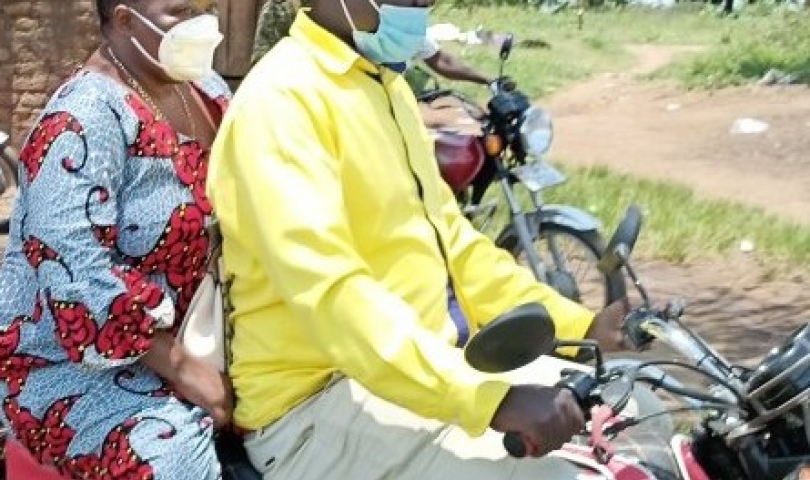 Prime Minister (PM) RT Hon Robinah Nabbanja visited Kayunga District purposely to meet leaders of the District and flood victims at Kyedikyo and Kawongo landing site who had been devastated by the floods that caused massive destruction of property in Galiraya Sub county in 2019 up to present.
During her visit, she met the food victims and assured them that the government wwould soon find land to resettle them.
She delivered relief which included 1000 bags of Sugar, 500 tarpaulins, 500 Jerrycans, 500 Mosquito Nets, and 500 iron sheets which she handed over to the leaders of the District and cautioned them on adhering to transparency while distributing the relief to affected persons.
Hon. Nabbanja advised leaders in Kayunga to put politics aside and serve the people who elected them into the offices they are occupying
PLEDGES MADE TO THE DISTRICT BY THE PRIME MINISTER
·         Government to procure land on which to resettle the flood displaced people, on this note he requested the District leadership to identify land government would procure.
·         Three boats to ease transportation of people free of charge.
·         District leaders to work closely with her office to ensure that the resettlement plan is worked on.
·         She ssummoned Kayunga District leaders to her office in Kampala such that she intervenes to end political wrangles in the District
Nabbanja warned people who are intending to take over the disputed central reserve forest of Bbajjo, in the name of resettling the affected people saying that land is gazetted to the forest and cannot allow people to stay there, whoever goes there shall be evicted.
She was accompanied by State Minister for Finance Hon. Lugolobi Amos, Aisha Ssekindi the state Minister for Water and environment, District Woman Member of Parliament Hon. Nantaba Aidah, Bbaale county member parliament Charles Tebandeke, District Chairperson Hon. Kayiira Joel among others.
Updates

Opportunities

Partners